About Skinny Molly
Skinny Molly was founded by guitarist/vocalist Mike Estes (formerly of Lynyrd Skynyrd and Blackfoot) and Nashville, TN studio drummer Kurt Pietro. Originally put together to do a one-off tour of Europe in 2004, Skinny Molly has, eleven years later, become one of the hardest working and popular rock bands out of the southern United States. Solidifying the current lineup in 2008, the band boasts guitarist Jay Johnson (formerly of Blackfoot/Rossington Band), and Grand Ole Opry stalwart bassist Luke Bradshaw. This lineup has toured relentlessly; their first jaunt found them crossing three continents in 30 days on the strength of their debut CD "No Good Deed". Constant gigging has established them as "The band from the South to see" across Europe as well as at home in the States
About JB Beverley and the Wayward Drifters
Originally formed in December 1998, J.B. Beverley and the Wayward Drifters have steadily made a name for themselves in the U.S. and around the world. A "retired" hobo, Beverley took his experiences from the road, the trains, and everyday American people he encounters, and molded those experiences into some of the most heartfelt, real-deal country music to see the light of day in a long time. With driving acoustic rhythm guitar, slamming upright bass slapping, amazing banjo rolls, and other blistering accompaniment, Beverley and his "high lonesome" voice have earned a solid reputation for their live shows.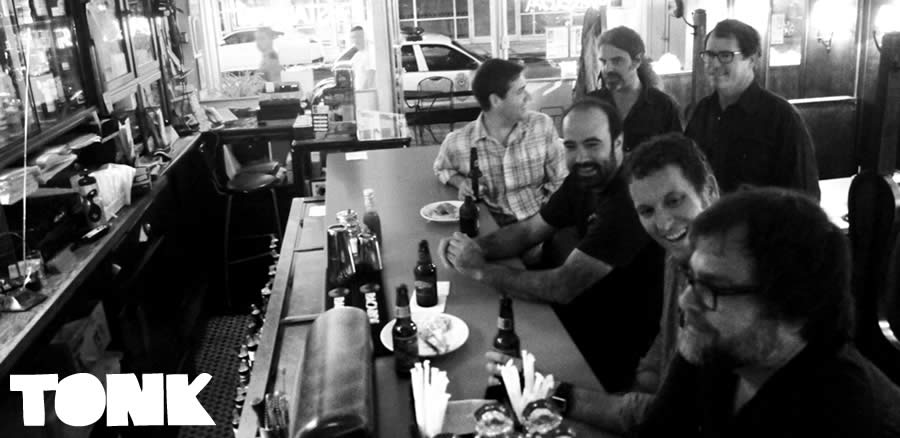 About Tonk
Tonk creates original country music that is heavily influenced by the great masters of the late 60's to mid '70s such as Ray Price, Merle Haggard and Johnny Paycheck. Their album "Let's Keep It Dark" was released in November 2013 and the band is recording tracks for an upcoming release.
Jay Brown - acoustic guitar, Shepherd Lane - pedal steel guitar, Lin Peterson - telecaster, Ben Barwick - bass, Bo Taylor - drums, Greg Readling - piano & accordion
About DJ K Stones
An East Carolina University Alum with a double major in PR and Broadcast Performance, DJ KStones has been described as one of the hottest female DJ's in the nation according to the Carolina Promoter. Many know of DJ KStones and even if you don't recognize the name, you've likely still danced to her tunes at many venues in North Carolina, South Carolina, Georgia, New York, and all up and down the East Coast. With a long list of accolades including serving as the general manager and Hip Hop Director of WZMB 91.3 FM; the recipient of the 2011 Carolina Music Awards DJ of the Year, and the 2011 Raleigh Downtowner Favorite DJ; DJ KStones has been rocking the hottest parties & planning some of the triad's most elite events including: Soundfest, M.A.D, Pretty in Pink, countless charity events, and breathtaking weddings. In addition, she's been the driving force behind bringing major artist to the Triangle such as the Nappy Roots, and Talib Kweli.
A seasoned entertainer, K Stones is highly sought for every type of event. Being called by many "the hardest working DJ in the state", and "the most well rounded", her resume is extensive. For the last three years, she has also been apart of Scratch Events and Scratch Academy based in New York, LA, and Miami. Working for Scratch, she has DJ'd for the likes of Ann Taylor, Mac makeup, Sephora, Madewall, CIAA, Kate Spade, InStyle Magazine, Teen magazine, and many more.
The CEO of N The Mix Events, a well rounded event company that specializes in private parties, fundraisers, corporate events, weddings and more with distinct class and new age appeal; DJ KStones breathes personality into every event, whether it is a business conference, a high energy club setting, or anything in between.